The Indonesian tank boat appeared with a turret on its head, capable of amphibious landing, and 105 guns will be replaced in the future
Recently, the Indonesian navy has gained a lot of new things, and each one is strange!
Not long ago, the Indonesian shipyard with the help of Sweden produced the second trimaran stealth missile speedboat. This is the sister ship of the first trimaran guided missile boat that was burned down. The former was burned a few years ago.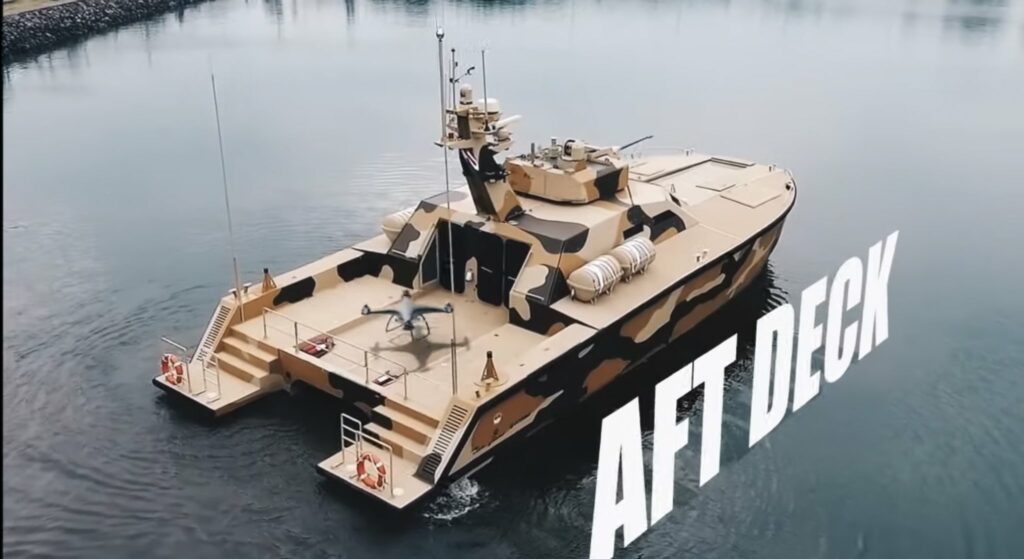 Recently, also with the help of Western companies, Indonesia has announced its new X18 fire support vessel (FSV), which is also called the X18 fire support vessel (FSV) because it directly places the turret of the infantry fighting vehicle on the top of the bridge. It is a "tank boat", and the latest news shows that the boat will be replaced with the turret of the "Kaplan" medium tank jointly developed by Indonesia and Turkey in the future, equipped with a 105mm rifled gun, and become a serious "tank boat".
The reason why Indonesia favors small ships is mainly that the country is composed of more than 18,000 islands and has a reputation as a country of a thousand islands. It also faces various non-traditional threats such as terrorist organizations and pirates.
Therefore, it needs a speedboat that can perform security patrols, small-scale rescues, amphibious assaults, and fire support tasks in rivers and offshore waters.
According to reports, Indonesian military enterprise PT Pindad (Persero) and the Belgian John Cockerill Group (formerly known as CMI Group) jointly participated in the development of the X18 tank boat. The project started in 2012 and progressed very slowly. The model was first announced in 2014 and a formal construction contract was signed in 2015. It was not until April 30, 2021 that the first X18 fire support boat was completed and launched.
The X18 is a small hydrofoil catamaran with a length of 18 meters and a width of 6.6 meters. It is made of full composite materials and has a draft of less than 1 meter.
This small boat has only 4-6 members and can carry 20 heavily armed soldiers, similar to the famous Swedish armored assault boat.
There is a small platform at the rear of the boat, which can store quad-rotor drones, or rigid rubber boats and motorcycles. It is said that small missile launchers or other equipment can be installed in the future.
The X18 tank boat is equipped with two MAN diesel engines and MJ450 water jets. The power of each MAN engine reaches 1200 horsepower, which can guarantee the maximum speed of the boat up to 40 knots. With a full load of 6000 liters of fuel, this tank boat has a cruising range of 560 kilometers at a speed of 30 knots, and a cruising distance of 1450 kilometers at an economic speed of 9 knots.
At present, the X18 tank boat is equipped with a Cockerill-3030 modular turret, equipped with a 30mm machine gun, in addition to two 12.7mm machine guns.
In the future, the boat will also be equipped with a Cockerill-3105 modular turret, which will be equipped with a high-pressure 105mm rifled gun, which is the same as the artillery used by the "Kaplan" medium tank jointly developed by Indonesia and Turkey.
The gun's fire control system (FCS) has a fully stable day/night (thermal imaging) sight and coincident firing logic, and can use various NATO standard 105mm ammunition with a range of 5000 meters.
The X18 tank boat will also be equipped with the ship electronic chart display and information system (WECDIS), radar station, CONNING workstation, ship automatic identification system (AIS), global positioning system (GPS), autopilot and so on. In addition, the Saab Group of Sweden has tailored a combat management system for the X18 tank boat.